Bonus program
Start eco-friendly Bitcoin Additional mining without investment: sign up at Quan2um Exchange and receive 0,001 BTCa in your bonus account
Bitcoin Additional (BTCa) is a stablecoin of Bitcoin. The price of Bitcoin Additional equals Bitcoin at a ratio of 1:1
Offer conditions: 
1. Sign up at Quan2um Exchange. You will see 0,001 BTCa in your personal account balance;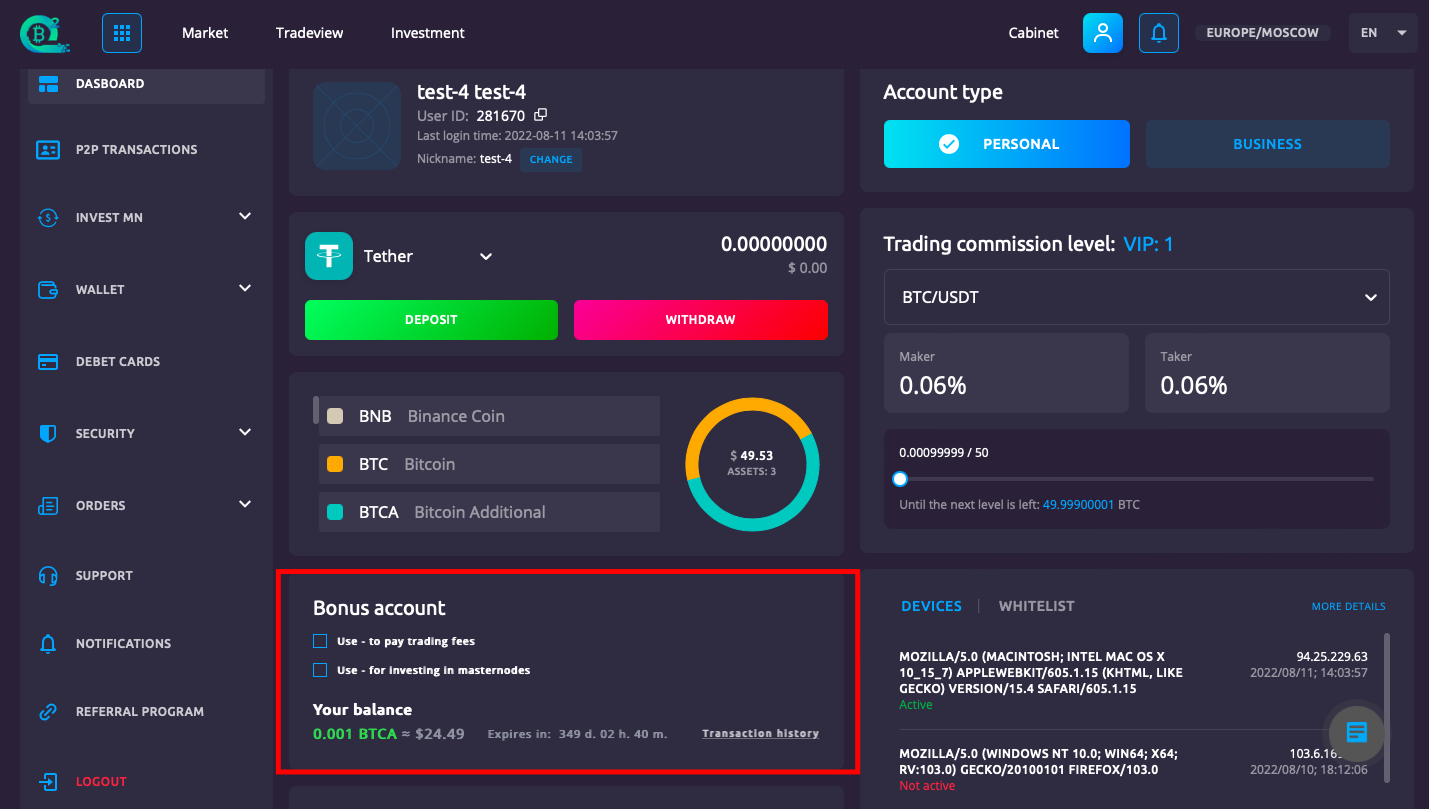 2. Sign-up bonus funds can be used as trading fees, and as an investment in Bitcoin Additional masternodes (eco-friendly mining);
3. Select how you wish to spend your bonus. Otherwise, your bonus could expire;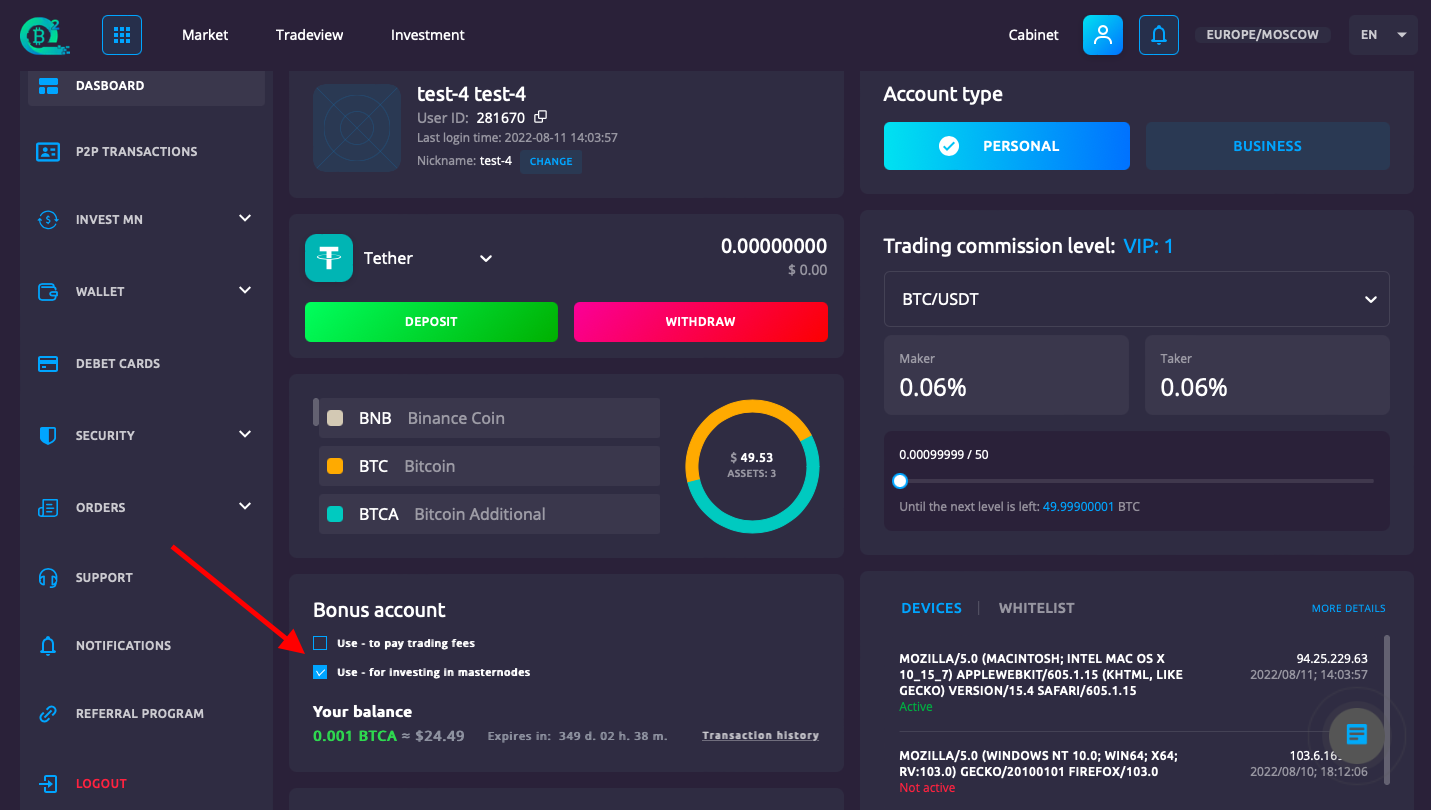 4. You cannot withdraw or add the bonus funds;
5. If you invest your bonus funds in masternodes, the reward you get for eco-friendly mining later could be withdrawn to your bank account;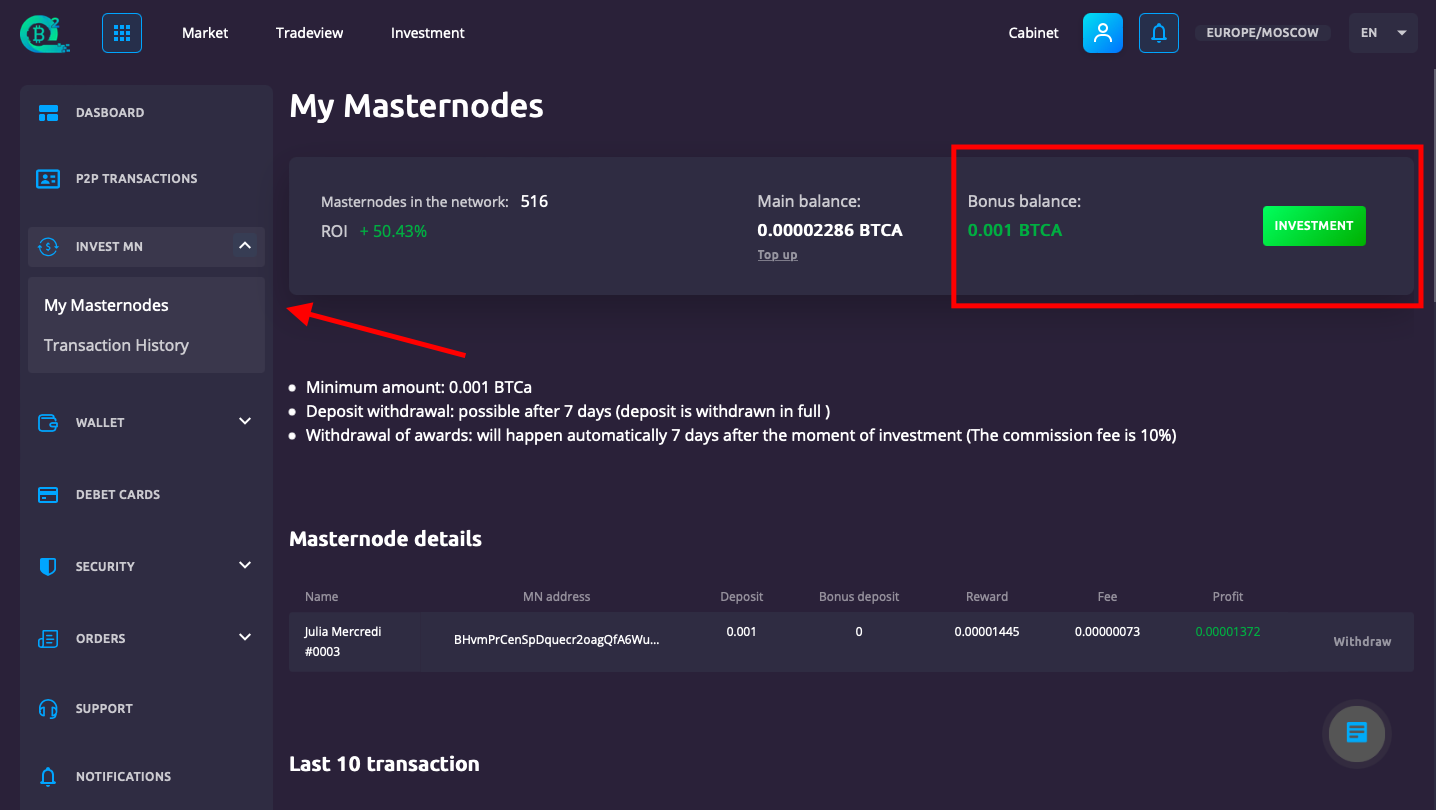 6. The overdrawn trading fee will be pulled from your bonus and bank account to cover the shortage;
7. The bonus coins stay valid within one year and will be deleted afterwards.