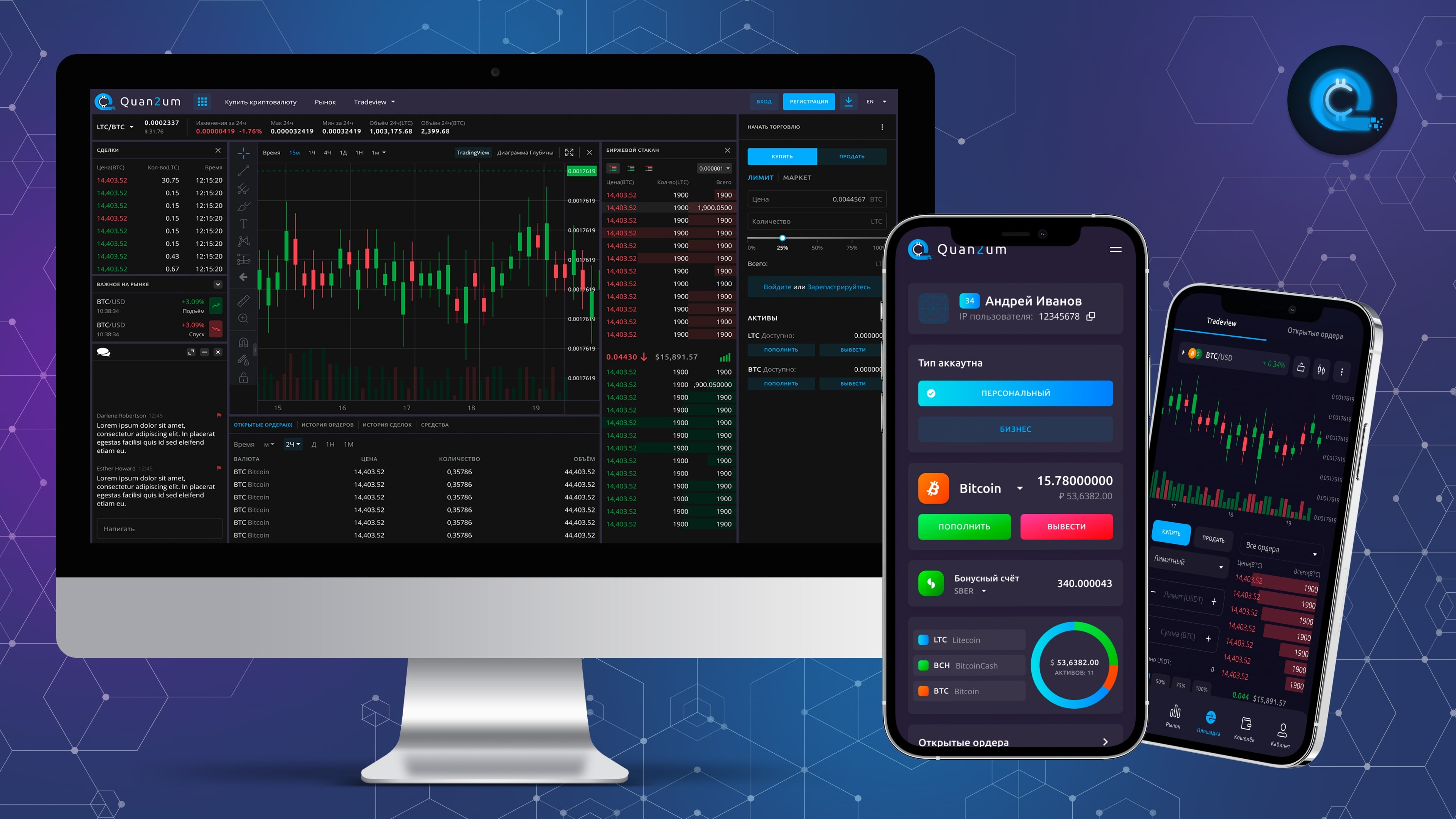 Trade on Cryptocurrency Quan2um Exchange Platform
Recently, more and more traders are turning their attention to trading cryptocurrencies rather than buying them in order to see a rise in their value. Many believe that chances to get rich quickly have already been missed, while others use effective trading strategies that help them earn a good income. Trading сryptocurrency on the Quan2um exchange platform makes it easy!

Long-term passive investments can bring good rewards, but the number of cryptocurrency traders is still growing every day. Cryptocurrency users earn 50-100% per year and some make even more. But before you start buying and selling digital assets, you should choose the right  tools and make sure they are reliable and safe. 

Specifically, you need to do the following:
Choose the right digital asset. Popular cryptocurrencies are Bitcoin, Ethereum, and those that have great growth potential, such as BITCOIN ADDITIONAL. The advantage of trading cryptocurrency is very large rate fluctuations. This is exactly what any trader needs because where there is volatility, there is great potential. It is not so important whether the value of the crypto asset rises or falls. A cryptocurrency trader can always find opportunities to make money both in a rising market and in a falling one.
Choose the best currency and cryptocurrency exchange platform. This is a very important issue because even the best strategy will not lead to the expected result if the exchange turns out to be fraudulent, or if there are technical failures in its operation. For example, some traders experience problems with order execution. In simple words, a user who has made the correct calculations, will not be able to get the profit, because the order has not actually been filled.
Be sure that the platform has positive reviews. Usually, there are a lot of user reviews on discussion boards and social networks, but you must keep in mind that some companies may hire online marketers and use black PR techniques. So, you should not blindly trust the reviews but do your research and choose wisely!
Learn how to deposit and withdraw funds to your virtual currency exchange platform. This is a very important question, because in many cases before the money appears on your balance, you will have to make a chain of transfers. This creates additional risks, as well as the need to pay a fee. Also, the disadvantage of a large number of transactions is the loss of time, which in some cases may be a decisive factor. It is a good thing when virtual currency exchange platforms offer an opportunity to deposit and withdraw funds without restrictions. For example, Quan2um makes it simple and convenient for users by providing close integration of cryptocurrencies and fiat money. As a result, deposits and withdrawals are made with minimal fees and users are spared the risks associated with the need to use multiple services to make a single transaction.
Compared to other platforms, Quan2um stands out by a number of factors. 
Low commissions
Fast, accurate order execution 
Responsive customer support 
An initial focus on integrating cryptocurrency with fiat currencies
These aspects make it the best currency and cryptocurrency exchange platform and a preferred choice for professional traders, beginners, and those who only need to make a few trades.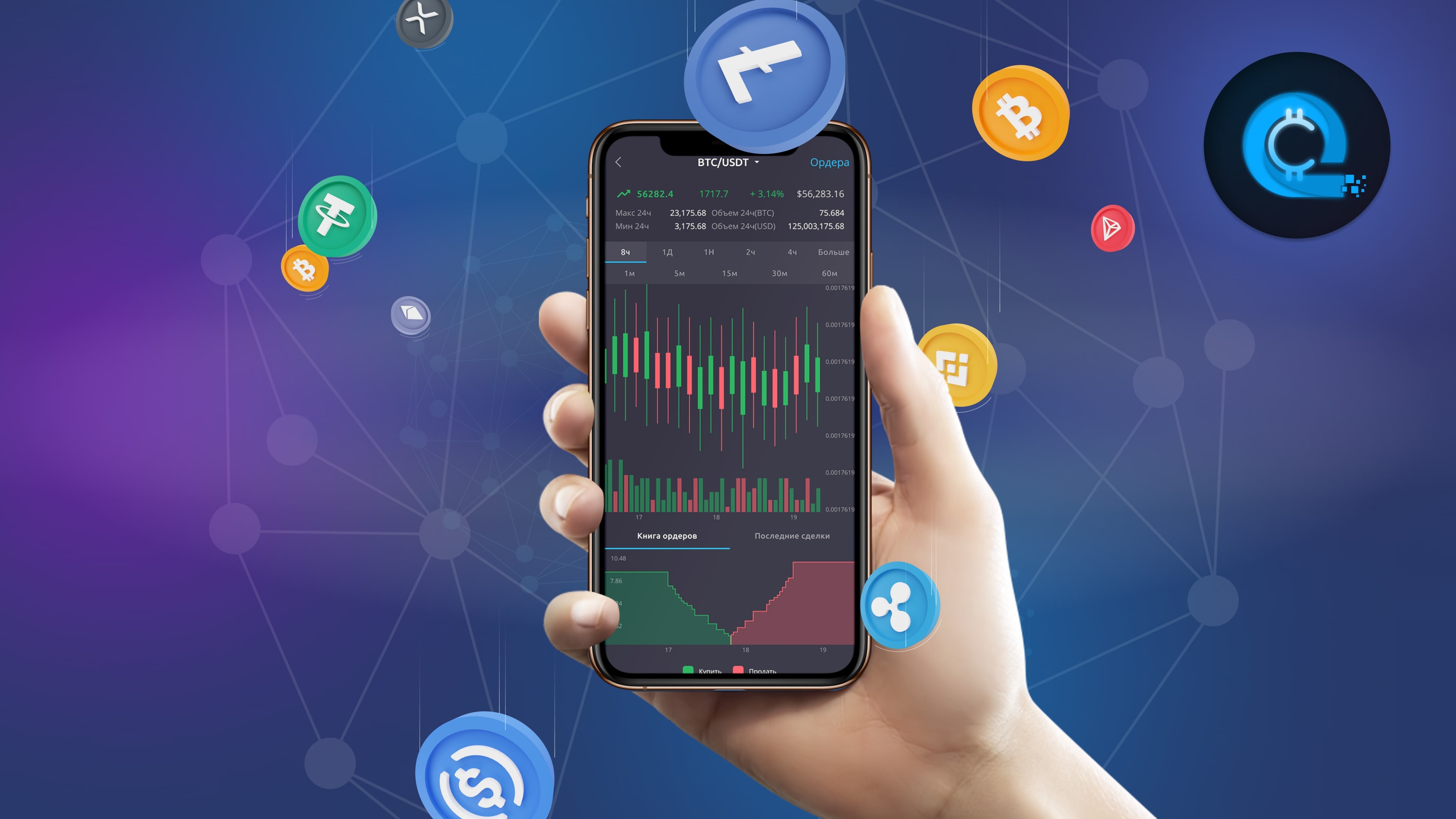 How to Buy/Sell Crypto on Cryptocurrency Exchange Platform?
You can start trading after registration and passing the verification process. Once you have done this, you will be able to fund your account, convert cash to crypto currency, and start trading. 
To convert cash to crypto currency, go to the "Buy Cryptocurrency" page, select the currency you want to use to make a payment, as well as a convenient payment method for you. After that, you will be able to exchange fiat money for the cryptocurrency you want. One of the main features of the Quan2um platform is the integration of electronic payment systems and bank cards. This is very convenient because you do not lose on commissions or when making several payments before you can deposit funds; at other exchanges these losses are quite common. 

The fundamental difference of Quan2um from competing services is that it is focused on the global market, that is, creates convenient options to deposit and withdraw funds for users from New Zealand, Russia, Germany, and many other countries. Due to this, users do not need to choose a local exchanger, lose money on paying fees and risk their money during each transaction. Trading is rapidly available after registration and verification. At the Quan2um platform, the user can deposit to an account in any of the supported currencies, then they can go to "Tradeview" and select the appropriate trading pair. After that, it users just need to determine which type of order is more preferable for them. 

"Market" or "Limit"
"Market" is an order to buy or sell; the order is executed instantly without any waiting. Put simply, the "Market" function satisfies the request of another user who created his order earlier. A "Market" order is a match of the price wishes of the seller and the buyer. The Quan2um platform always has enough liquidity to execute users' orders, but some still prefer limit orders.
"Limit"  is an order that involves setting a more favorable price than that available at a particular point in time. For example, a user has funded an account but has not yet converted cash into crypto currency because he expects its value to drop by 5% over the next 24 hours. In this case, it makes sense to create a "Limit" order rather than a "Market" order, offering a lower price. A similar approach can be used when selling assets. For example, if the trader predicts an increase in the value of a particular asset in the foreseeable future, they can set the price a few percent higher.

Once orders are executed, traders can convert crypto to fiat and withdraw it to their card. Once an order has been created, its execution can be monitored in the lower panel of the "Tradeview" page.